Project:Wifi
From Neutrinet
Informations
Maintener
olm
Status
Ongoing
Tags
tech
Parents
Progression
0
Structure of the network :
proposal :
user -- wifi router ~~ wifi router ~~ .. ~~ wifi router -- fiber router -- vpn server -- internet
|              |_ _ _ _ _ open network _  _ _ _ _|                               |
|_____________________encrypted connection_______________________________________|

fiber link
acces to a backbone with fiber link
TO-KNOW : what type of connection do we need ? eg. what specification do we ask to providers for the link ?
provider of connectivity in Brussels :
http://www.eurofiber.com/be_fr/
http://business.telenet.be/fr/large/produits/internet/fibre-optique/ifiber (to see - seems limited to general inet connectivity, not resseling BW )
B-Telecom/Syntigo (filliale SNCB) http://www.syntigo.com/fr/ (no IPV6 apparently :/)
Numericable black fiber: http://www.numericable.be/carriers/
Points of Presence / datacenter :
https://en.wikipedia.org/wiki/BNIX
http://www.nl-ix.net/network/datacenters/#belgium
http://www.bnix.net/bnix-locations
http://www.bics.com/our-network/point-of-presence

--> sent an email/contact info request to Syntigo and Numericable for a 100Mb/s connection between an adress in Bxl (where we have easy acces to one of the nodes of bombolong network) and a PoP (Diegem, Zaventem, Evere or a BGC PoP in 1000 bxl) : waiting for answer
wifi network
the ideal solution would be a mesh network based on Babel/AHCP routing/adressing protocol.
The mesh configuration permit the relay of the network structure and it's extention without problem.
actual usage and material : ex: link of ~2 km without direct view (using fresnel) at 8Mb/s effective data transfer rate with 2 ubiquiti nanostation M5 (~140€ of material)
test to do : mast with 3 nanstation M5 as omni directional retransmitter
to follow : workshop in paris 19-21/07/2013 around babel protocol
Réseau citoyen
CI_13mai2013_annexe4_version2.pdf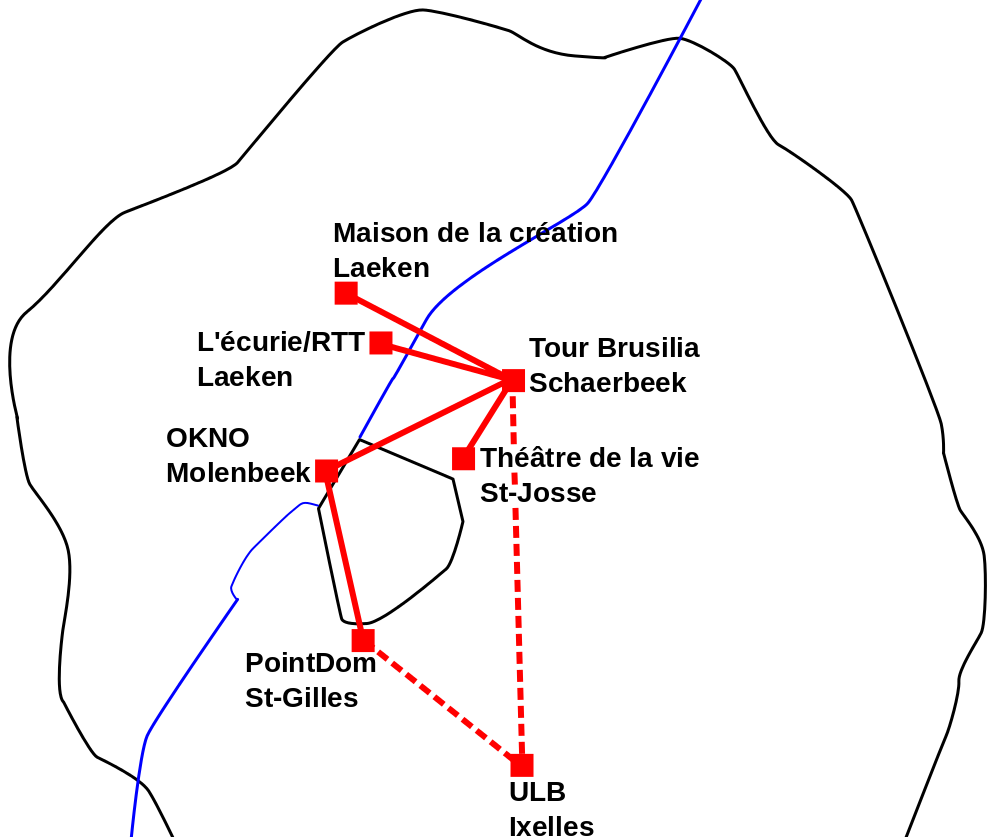 Participants
No participant.
Tasks
No task.
Add a task to this project :
Comments
No comment.